Amazing Corporate Catering from Top Local Chefs & Restaurants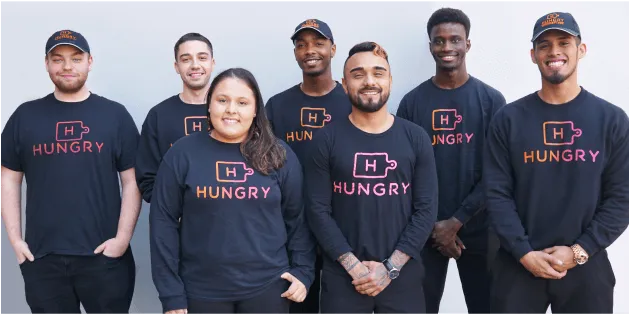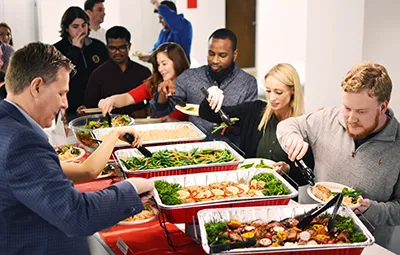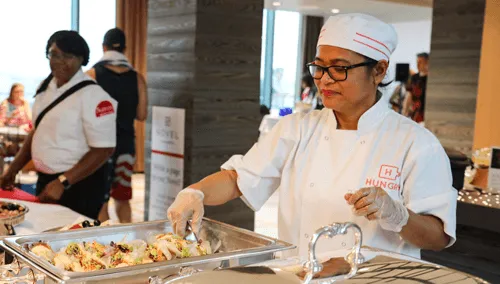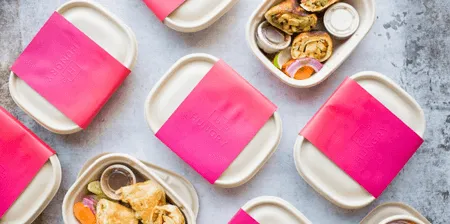 3.5 Million Meals Served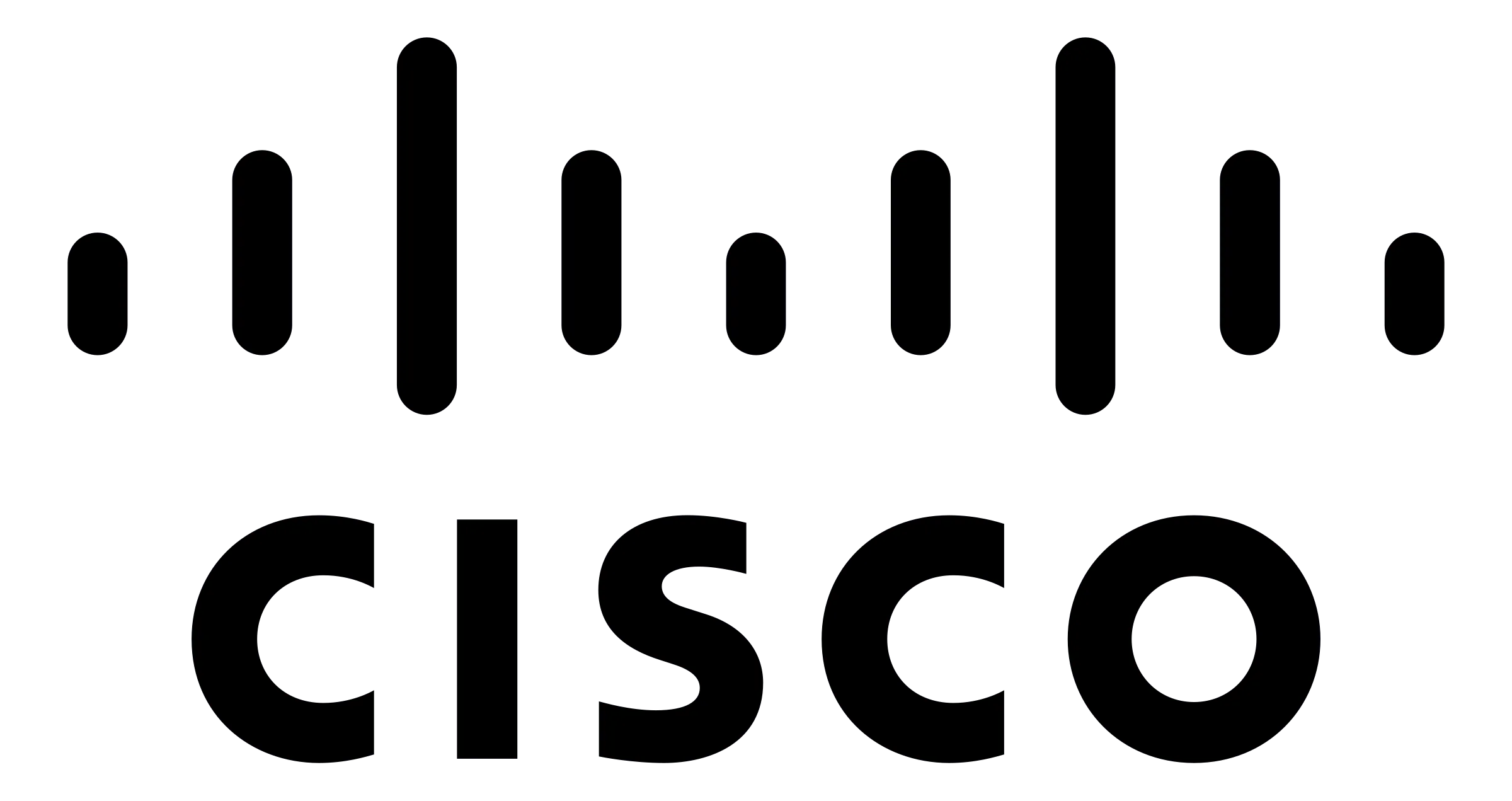 We donate a meal for every two that you purchase.
1,704,295 meals donated to date to help fight hunger
in the U.S.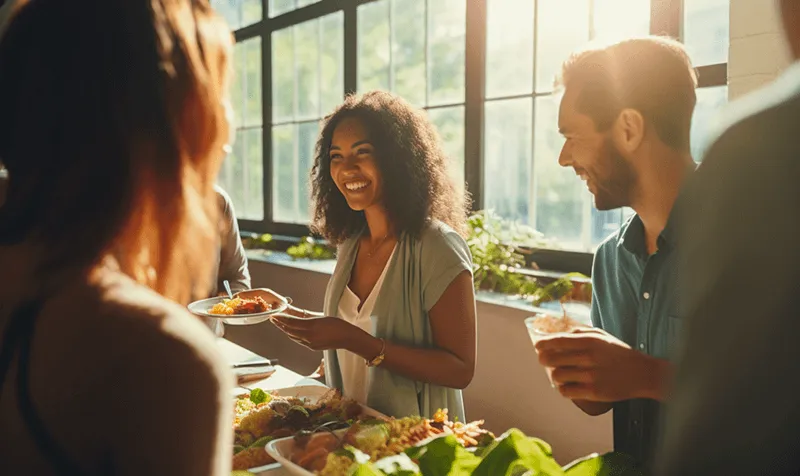 Office Catering
Hassle-free catering, you can count on
From menu curation to delivery, set-up and breakdown, we'll handle every facet of your catering so you can relax and enjoy a meal with your team.
Taste the Difference
Group Order
Everyone's favorite dish, on-time, all the time
HUNGRY Group Order delivers individually prepared meals from local chefs and restaurants directly to your office each day. With easy, employee-driven ordering, your team is sure to find something they love thanks to our diverse selection of chefs and restaurants.
Order for the Team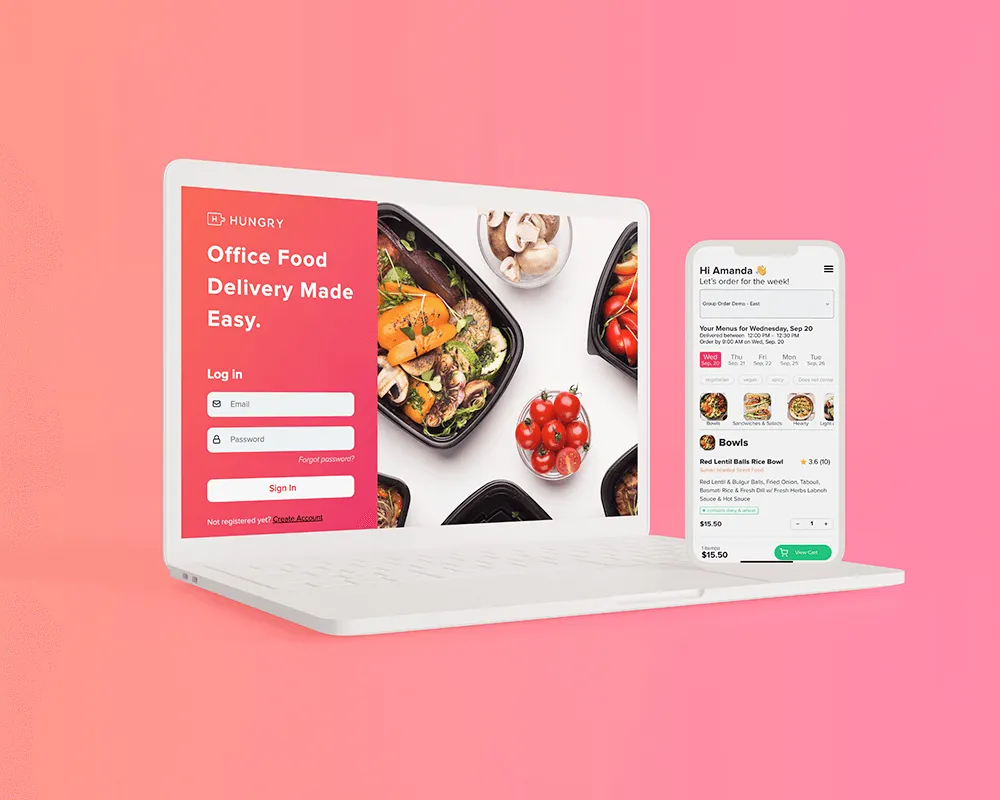 Enjoyable Events
Unforgettable food meets flawless execution
Make your next event a memorable experience for you and your guests with HUNGRY's five-star hospitality team. If you can dream it, our expert in-house event staff and chef talent can plan and deliver your vision with food, experiences, and atmosphere that are sure to make your day (or night).
Enjoy Excellent Execution
Snacks & Pantry
Unique, tasty snacks and beverages
Whether you're a remote team, returning to the office, or trying out hybrid work, HUNGRY snacks has a solution to fit your needs. From snack crates, to bulk offerings, to full-service replenishment, your personal snack concierge will help you keep your team happy, fueled, and productive thoughout the day.
Start Snacking
HUNGRY offsets carbon emissions generated by our catering deliveries. 2,000 mangrove trees planted to date!
Why do top companies love working with HUNGRY?
Reliable Delivery
We fully manage delivery & set-up!
Our delivery service is more than just getting food from point A to point B. It's a commitment to our customers that we will go above and beyond to ensure every delivery is seamless and satisfying. With a sense of urgency and determination, we strive to deliver quality and efficiency that exceeds expectations. 
Better Lives for Chefs
We give chefs the opportunity to create!
We're passionate about food's transformative power and aspiring chefs' incredible talent. Our mission: build a supportive community for culinary genius, fostering creativity and culinary careers. Starting as a chef is tough, but we're here to assist. Our platform provides a community for chef's to kick-start their careers.
Unmatched Customer Experiences
Save time, hassle & headaches!
We're committed to an exceptional experience, from order to last bite. Our team aims to positively impact your life with diverse cuisines and provide open communication and feedback with relentless dedication to quality. At HUNGRY, you're part of our valued community. Your trust and loyalty drive our mission for a satisfying, impactful customer experience.
HUNGRY's Purpose - Improving the lives of everyone we touch